The 8th SIMM-posium will be hosted by the Creative Arts Research Institute and the Queensland Conservatorium Griffith University, in a close collaboration with the international research platform SIMM (Social Impact of Music Making).
Building on the highly engaging last two SIMM-posia in Paris (Philharmonie de Paris, 2021) and London (Guildhall School, 2022), this year's SIMM-posium will feature presentations, thematic panels, keynotes, and performances exploring the social impact of music making across a wide range of cultural contexts. Delegates are warmly encouraged to join in person in Meanjin / Brisbane, however online presentations have also been scheduled where necessary, and the event will be livestreamed to registered delegates.
Sessions will examine the following themes:
Social impact of music making in Oceania
Music making in detention
Music, health, and wellbeing
Participatory music theatre and opera
The politics and ethics of musicians' roles in society
Supporting the UN's SDG commitments through music making
The role of higher music education in supporting and leading social change
Keynote presenters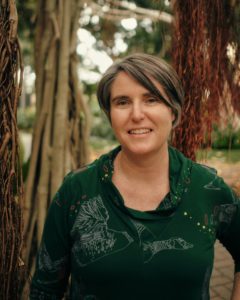 Professor Naomi Sunderland is a member of the School of Health Sciences and Social Work and Creative Arts Research Institute at Griffith University. Naomi is a proud descendant of the Wiradjuri First Nations People of Australia alongside her mixed European heritage. She has an extensive research and publishing record in arts-health, well-being, and First Nations social justice with a particular focus on creative, anti-oppressive, and trauma-informed research approaches. Naomi taught in the First Peoples and Social Justice team at Griffith University from 2014 specialising in transformative learning and teaching, cultural and social health determinants, and anti-oppressive practice. She was awarded an Australian Research Council Fellowship (2021-2024) to study the effect of First Nations' music on social and cultural determinants of health and a Fulbright Senior Scholar award (2024) to develop collective music making for collective healing. Naomi is a singer-songwriter and community music facilitator. She has a PhD in applied ethics and human rights from the Queensland University of Technology.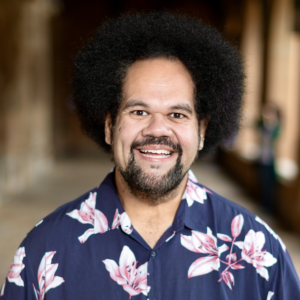 Professor Jioji Ravulo is the Professor and Chair of Social Work and Policy Studies in the Sydney School of Education and Social Work at The University of Sydney. His research, writing and areas of interest include health and wellbeing, youth, diversity and inclusion, decoloniality and educational leadership. His community based work has involved utilising music as a form of engagement with young people and as a tool to explore and share their lived experience.
Associate Professor Te Oti Rakena is an American-trained New Zealand singer, voice teacher, and researcher with Indigenous Māori tribal affiliations to Ngāpuhi, Ngati Ruanui, and Kāi Tahu. He has a distinguished reputation as a performer and is known for his commitment to premiering works on themes of national and global significance. He is currently the coordinator of Vocal Studies and External Director for the School of Music at the University of Auckland. He has won two Excellence in Equity awards for his work with Indigenous and marginalised students, received two National Excellence in Teaching awards for the integration of Inidgenous inspired innovative teaching practices in the area of vocal studies. As a researcher, he has published into the area of studio pedagogy and community music. He was the first indigenous academic to be appointed to the Community Music Activities (CMA) research commission of the International Society for Music Education (ISME), and also a founding member of the Decolonising and Indigenising Music Education Special Interest Group. He is currently an expert advisor for the Centre for Arts and Social Transformation (CAST) and a research fellow for Laurier Centre for Music in the Community, Ontario, Canada. He sits on the board of New Zealand Opera, Sistema Aotearoa, and Project Prima Volta.
Programme
To view the latest version of the programme, click here.
Registration
Full in-person registration: $150AUD
Student in-person registration:  $80AUD
Single day in-person registration: $60AUD
Online registration: $20AUD
Please register by clicking here.
About the 8th SIMM-posium venue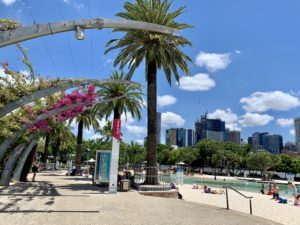 This year's SIMM-posium will be held at the Queensland Conservatorium Griffith University, South Bank Campus. This campus is centrally located on the Maiwar / Brisbane River with a number of accommodation options within walking distance. Delegates can enjoy venturing into South Bank's pristine Parklands, swim at the famous Streets Beach – a picturesque pool with unrivalled city skyline views – or relax on the 15 hectares of lawns and picnic areas. Within close walking distance are galleries, performing arts venues, restaurants, and many cafes. For advice on accommodation options and attractions to visit (including where to cuddle a koala), please contact the SIMM-posium Host Brydie-Leigh Bartleet (b.bartleet@griffith.edu.au)
The Scientific and organising committee
The scientific committee for the 8th SIMM-posium is composed of: Brydie-Leigh Bartleet (president SIMM / Creative Arts Research Centre and Queensland Conservatorium Griffith University), Gillian Howell (University of Melbourne), Alexis Kallio (Creative Arts Research Centre and Queensland Conservatorium Griffith University), Lukas Pairon (founding director SIMM / founder Academic Chair Jonet & Centre on social action & music making, Ghent University, BE), John Sloboda (research professor Guildhall School of Music, London, UK) and Naomi Sunderland (Creative Arts Research Centre and School of Health Sciences and Social Work Griffith University).
For further information contact:
Professor Lukas Pairon (Founding Director, SIMM): lukas.pairon@simm-platform.eu
Professor Brydie-Leigh Bartleet (SIMM President & SIMM-posium Host): b.bartleet@griffith.edu.au
The SIMM-posium organisers would like to acknowledge the Traditional Custodians of the land about which we are hosting this event, the Yugarabul, Yuggera, Jagera and Turrbal peoples. We pay our respect to the Elders, past, present and emerging, and extend that respect to Aboriginal and Torres Strait Islander colleagues and leaders in our communities.