Project Description
(UNITED KINGDOM)
researcher in different fields (see biography)
founding member and president of the international research platform SIMM, created in August 2017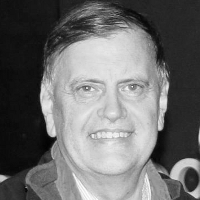 Biography
Professor John Sloboda is Research Professor at the Guildhall School, where he directs its Understanding Audiences research programme. He is also Emeritus Professor at Keele and was a staff member of the School of Psychology at Keele from 1974-2008, where he was Director of its Unit for the Study of Musical Skill and Development, founded in 1991. John is internationally known for his work on the psychology of music. He is a Fellow of the British Psychological Society and has been President of both the Psychology and General Sections of the British Association for the Advancement of Science, as well as President of the European Society for the Cognitive Sciences of Music, where he has served on the editorial board of its journal Musicae Scientiae. He is a committee member of the Society for Education and Music Psychology Research, and was Editor-in-Chief of its journal Psychology of Music from 1985-1989. He was the recipient of the 1998 British Psychological Society's Presidents Award for Distinguished Contributions to Psychological Knowledge, and in 2004 was elected to Fellowship of the British Academy. John is also a contributing researcher to the AHRC Knowledge Exchange Hub Creativeworks London. He is also a co-director of Every Casualty Worldwide and co-founder of the Iraq Body Count Project. He is chair of the London Friends of Music Fund, an organisation devoted to the supply and repair of musical instruments to young people in countries in need around the world.
Further information
www.johnsloboda.co.uk
Presentation: What characteristics should music interventions have for effective social justice outcomes?
The relative merits of micro- and macro-approaches to social justice in music are discussed. It is argued that social justice goals are particularly strongly linked to the development and support of musical cultures which are sustainable beyond specific educational contexts, and which are embedded in the wider society. Music may not always be a very effective means of promoting social justice, as exemplified by the experience of using musical activities for conflict resolution and inter-group reconciliation. For greater understanding, long-term evaluation of social justice outcomes are required, measured by explicit and agreed metrics.